In March of every year, the whispers start about if available Instructional Coach positions will be available the following school and year and in attempt to be "ready" many aspiring (and current) coaches begin to look for reading that can give them a "leg up" in the interview process. The five books we picked are all different with the one common theme- to be an effective instructional coach.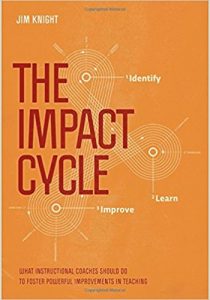 The Impact Cycle: What Instructional Coaches Should Do to Foster Powerful Improvements in Teaching 1st Edition
Identify . . . Learn . . . Improve

When it comes to improving practice, few professional texts can rival the impact felt by Jim Knight's Instructional Coaching. For hundreds of thousands of educators, Jim bridged the long-standing divide between staff room and classroom offering up a much a more collaborative, respectful, and efficient PD model for achieving instructional excellence.
Now, one decade of research and hundreds of in-services later, Jim takes that work a significant step further with The Impact Cycle: an all-new instructional coaching cycle to help teachers and, in turn, their students improve in clear, measurable ways.
Quintessential Jim, The Impact Cycle comes loaded with every possible tool to help you reach your coaching goals, starting with a comprehensive video program, robust checklists, and a model Instructional Playbook. Quickly, you'll learn how to
Interact and dialogue with teachers as partners
Guide teachers to identify emotionally compelling, measurable, and student-focused goals
Set coaching goals, plan strategies, and monitor progress for optimal impact
Use documentary-style video and text-based case studies as models to promote maximum teacher clarity and proactive problem solving
Streamline teacher enrollment, data collection, and deep listening
Jim writes, "When we grow, improve, and learn, when we strive to become a better version of ourselves, we tap into something deep in ourselves that craves that kind of growth." Read The Impact Cycle and soon you'll discover how you can continually refine your practice to help teachers and students realize their fullest potential.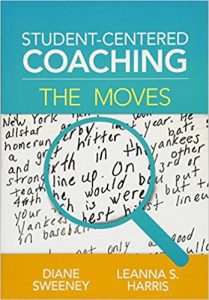 Student-Centered Coaching: The Moves 1st Edition
Student-centered coaching is a highly effective, evidence-based coaching model that shifts the focus from "fixing" teachers to collaborating with them to design instruction that targets student outcomes. But what does this look like in practice? This book shows you the day-to-day coaching moves that build powerful coaching relationships. Readers will find:
Coaching moves that can be used before, during, and after lessons
An abundance of field-tested tools and practices that can be put to immediate use
Original video clips that depict and unpack key moves
Richly detailed anecdotes from practicing coaches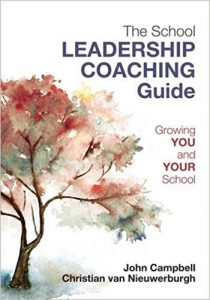 Help your staff get "unstuck" no matter what challenges they are facing through solutions-focused coaching techniques that help them envision desired outcomes and the actions needed to achieve them. Through video examples and tools, this step-by-step guide shows you how to:
Introduce a coaching approach into a wide range of conversational contexts
Use the GROWTH coaching conversation framework to improve both staff and student success and well-being
Use coaching approaches in areas that school leaders typically find challenging: informal performance reviews, when giving informal feedback, and when working with teams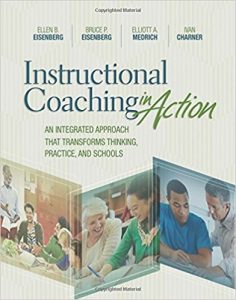 Instructional Coaching in Action: An Integrated Approach That Transforms Thinking, Practice, and Schools
Unlike "fix-it" strategies that targeted teachers are likely to resist, educator-centered instructional coaching—ECIC—offers respectful coaching for professionals within their schoolwide community. Evidence-based results across all content areas, authentic practices for data collection and analysis, along with nonevaluative, confidential collaboration offer a productive and promising path to teacher development. Coaches and teachers implement ECIC through a before-during-after—BDA—cycle that includes comprehensive planning between coach and teacher; classroom visitation and data collection; and debriefing and reflection.
Drawing on their extensive experience with ECIC, authors Ellen B. Eisenberg, Bruce P. Eisenberg, Elliott A. Medrich, and Ivan Charner offer this detailed guidance for coaches and school leaders on how you and your school can
create the conditions for an effective ECIC program,
get buy-in from teachers,
clearly define the role of coach,
roll out a coaching initiative, and
ensure ongoing success with coaching.
Filled with authentic advice from coaches, Instructional Coaching in Action provides valuable insight and demonstrates how educator-centered instructional coaching can make a difference in teacher learning, instructional practice, and student outcomes.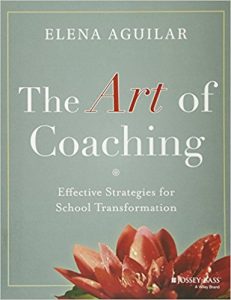 The Art of Coaching: Effective Strategies for School Transformation 1st Edition
Hands-on resources for new and seasoned school coaches
This practical resource offers the foundational skills and tools needed by new coaching educators, as well as presenting an overview of the knowledge and theory base behind the practice. Established coaches will find numerous ways to deepen and refine their coaching practice. Principals and others who incorporate coaching strategies into their work will also find a wealth of resources.
Aguilar offers a model for transformational coaching which could be implemented as professional development in schools or districts anywhere. Although she addresses the needs of adult learners, her model maintains a student-centered focus, with a specific lens on addressing equity issues in schools.
Offers a practical resource for school coaches, principals, district leaders, and other administrators
Presents a transformational coaching model which addresses systems change
Pays explicit attention to surfacing and interrupting inequities in schools
The Art of Coaching: Effective Strategies for School Transformation offers a compendium of school coaching ideas, the book's explicit, user-friendly structure enhances the ability to access the information.